Milford Marina provides first class facilities and services which is reflected in the 4 Gold Anchors awarded to us by The Yacht Harbour Association.
When you have a marina berth with us, you can expect:
Superb shelter
Toilets and showers with disabled facilities
Electricity and fresh water available to every berth*
Diesel and petrol available 7 days a week
Gas
Hard standing storage and boat yard on site (spaces subject to availability)
Waste disposal
Laundry facilities
Free car parking**
Slipway (free for Milford Marina berth holders, small fee for general public use)
Holding pontoon (April to October)***
Additional benefits when you take out a 12 month berth
Milford Marina also benefits from being within walking distance to Havens Head Retail Park which includes a supermarket, pharmacy and public transport along with the shops, restaurants and cafes at Milford Waterfront and amenities in Milford Haven town centre.
*Due to legionella rules, berth holders must use their own hose and connection in order to access the water supply.
**We have free, unrestricted parking for berth holders on Mackerel Quay as well as short stay spaces where Milford Marina customers can park for up to 1 hour, just outside the Marina Office if you need to pop in – please remember to collect your Milford Marina Berth Holder Parking Permit when you start or renew your berthing contract to avoid any potential fines from parking in these spaces without a permit. Please note that overnight camping in caravans or motorhomes is not permitted here.
***The Mackerel Stage is a 15 minute holding pontoon for Milford Marina customers only and boats are not to be left unattended. Fuelling on the pontoon is not permitted, although diesel and petrol is available 24/7 at the Milford Marina Fuel Berth. You can transit the lock and berth on the dedicated fuel berth for a refill by contacting Pier Head on VHF Ch.14 prior to your arrival. Overnight stays are also not permitted. Visitor berthing is available for stays overnight (and longer) and short term berthing is available with our 'Stay 4 hours for £10' promotion.
As a customer of Milford Marina, you will benefit from a range of first class facilities.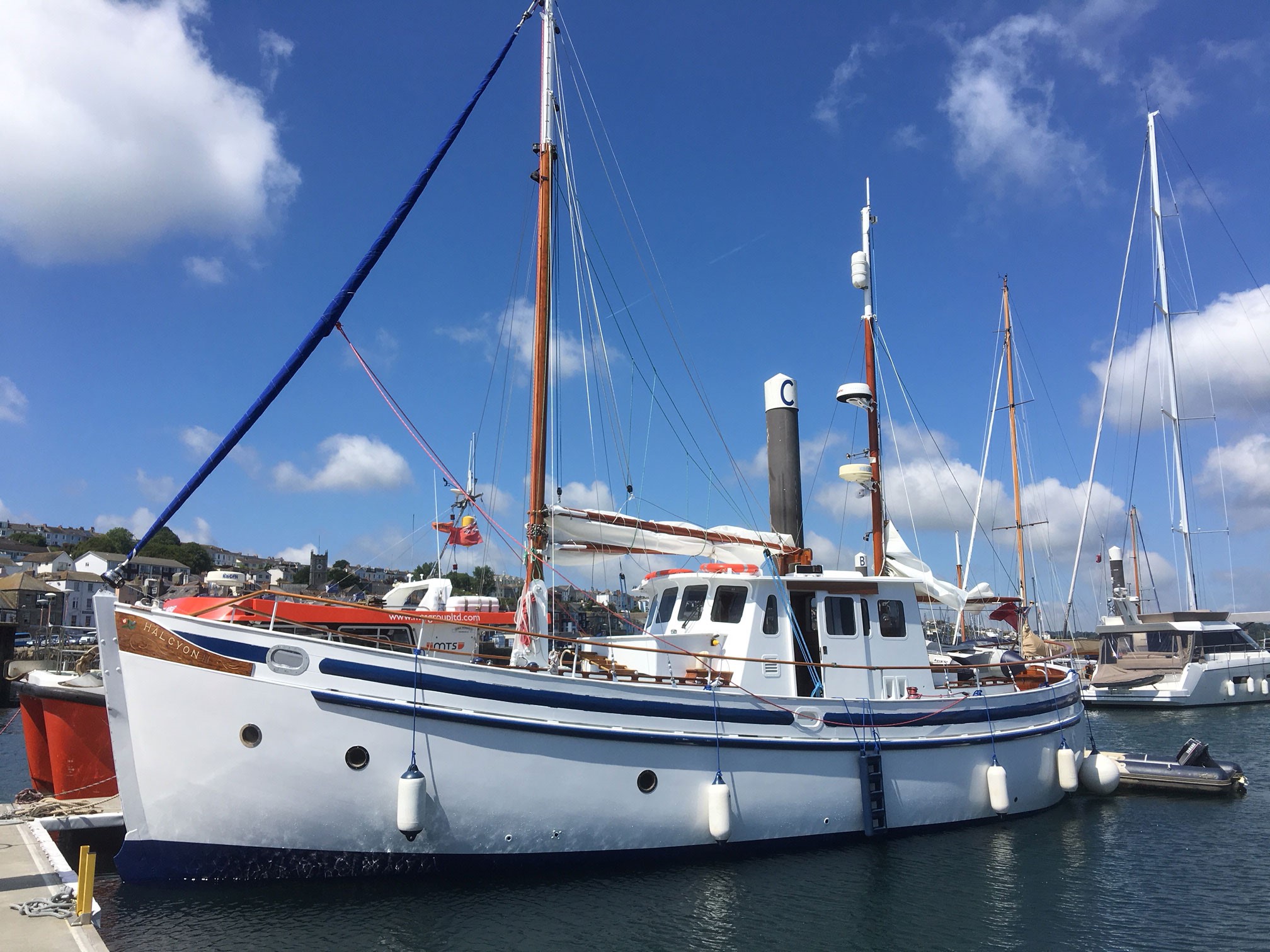 We're nearing retirement and decided to get back to a life on the sea. Halcyon, our newly acquired 45' long 32 ton boat, wide beamed, she's not the easiest to berth. But she's a roomy stable motorsailer solidly built in Scotland with lots of character and good go-anywhere sea-legs. Initially berthed in Cornwall, Halcyon needed a home closer to our Midlands based family. Having researched several marinas, Milford Haven came out on top. The Milford Marina team went out of their way to help us find a suitable berth at an affordable price. The pontoons are modern and fully serviced. Showers, laundry, restaurants, supermarkets and a rail link are all on-site or within easy walking distance. An excellent helpful chandlery in also on site. The first week in Milford confirmed our decision to berth Halcyon here was good. There's a friendly cordial atmosphere inside this marina, helped by friendly marina staff and locals.
Marine Services On-Site
As well as our own services, there are a number of marine service providers based around the quayside to serve all your boat maintenance needs.
Quick Quotation
Simply enter your boat length to receive a no obligation quote instantly.