There are a number of businesses on site at Milford Marina to serve all your boat maintenance needs:
Dyfed Electronics
Ship electronic servicing centre and shop with VHF, GPS, antennas, batteries, switches, bilge pumps etc.
Dyfed Electronics can supply most equipment brands at competitive prices, and are always willing to negotiate with customers. Being main agents for manufacturers can install, (if required), or just give good old friendly advice.
Phone: 01646 694572 
Website: http://www.dyfedelectronics.co.uk/ 
Address: Cleddau House, Milford Marina - next to Marina Control
Haven Diving Services
Haven Diving Services is owned and run by divers Dave Kennard and Ceri Jones who have over 30 years of experience diving in Pembrokeshire waters between them. Both hold Instructor qualifications for recreational diving with BSAC, SAA and PADI. Ceri is also a HSE Part III Diver. 
Haven Diving Services can provide air/nitrox, regulator servicing, suit repair, IDEST cylinder testing and much more. 
Phone: 07725 033238
Website: http://www.havendivingservices.com/ 
Address: Unit 110, Havens Head Business Park, Milford Haven
Network Yacht Brokers
Yacht and power boat brokerage based at Quadra Marine Services with a brokerage yard nearby. We can help you find a boat that fits your needs whether it's a motor boat, sailing yacht, fishing boat or sports boat!
Phone: 01646 278270
Website: http://www.networkyachtbrokers.com/office-page/milford-haven/ 
Address: Milford Docks, Milford Haven
Quadra Marine Services
Quadra Marine Services provide a complete on-site solution for your boating requirements. Whether you are looking to purchase your first cruiser and need some friendly advice or you are a self-confessed expert wanting to upgrade, we can help every step of the way.
We have the largest and most sophisticated workshop in the area, fully fitted out with the most advanced and specialist tools for our engineers to expertly handle your electronic installations and diagnostics, engine servicing and repair, and life jacket and life raft testing and servicing. With a 3 tonne hoist and indoor storage for boats up to 30ft we can provide under cover anti-fouling, restoration, fit outs, winterisation and recommissioning.
We also offer own-boat tuition by our RYA Instructor, Angharad. Whether you are a complete novice or would like some help trying something new, Angharad has the expertise to help you.
Whatever your query, pop in to say hello or give us a call, we're here for you:
Monday to Friday: 9am – 5pm
Saturday: 10am – 1pm
Sunday: closed
Out of hours: by arrangement
Phone: 01646 278270
Website: http://www.quadramarineservices.co.uk/ 
Address: Milford Docks, Milford Haven
Windjammer Marine
Windjammer Marine can service your boating needs all year round, from spring put in's to winter take outs.
We have on site workshops and marine engineers that tackle all tasks from pressure washing and anti-fouling hulls to fibreglass / woodwork maintenance, repairs and refurbishments. Our mechanical department has the depth and experience to handle everything from simple oil and fuel filter changes to the most complex troubleshooting and diagnostics. Utilising state-of-the-art equipment, we can have your vessel's engine(s) back in smooth, top running condition.
Our mechanics are trained specialists in inboards and outboards. We routinely handle rebuilds, repowers and all levels of engine maintenance for: Volvo, MerCruiser, Perkins and many others.
Phone: 01646 699070
Website: http://www.windjammermarine.co.uk/ 
Address: Milford Marina Boatyard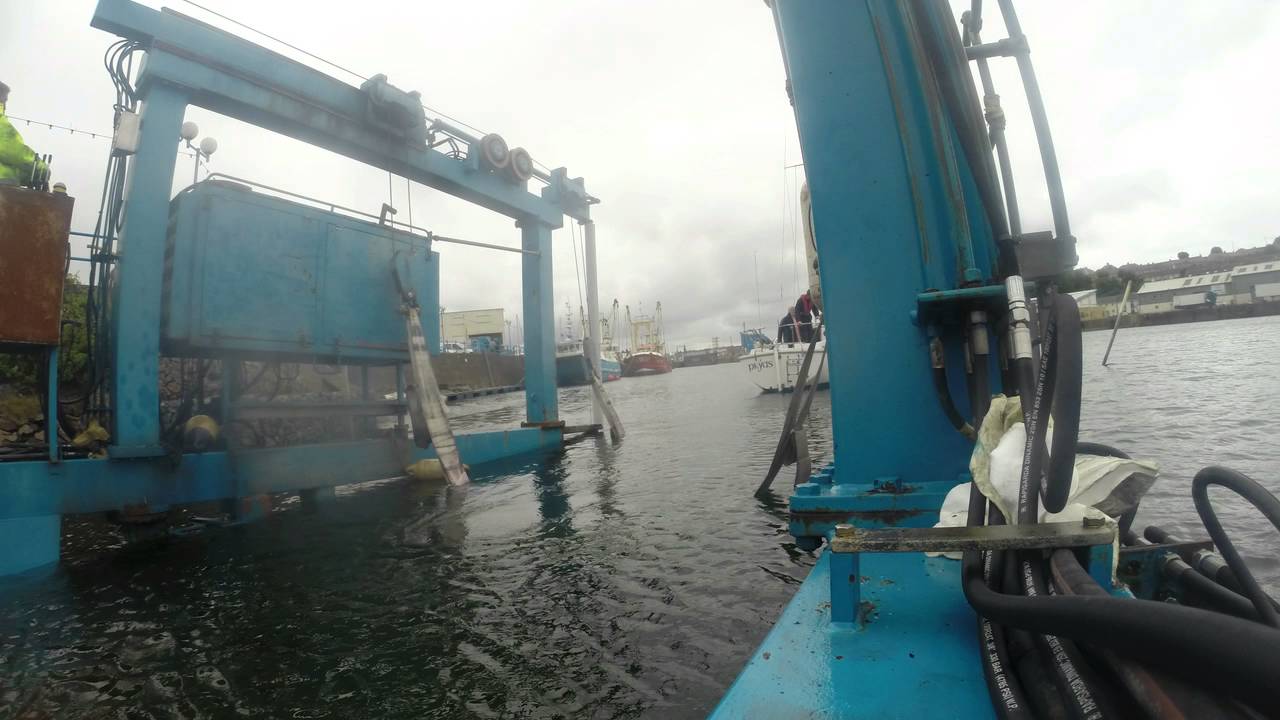 Boat lifts
We offer a number of marine services including a boat hoist service up to a maximum of 14 tonnes for boat lift ins, lift outs and lift, hold and relaunch.