Please note that from 6pm on Friday 23rd October to Monday 9th November, our facilities will be open to liveaboard berth holders only. If you have any queries, please contact us on 01646 696312.
Please note that from 6pm on 23rd October to 9th November, our facilities will be open to liveaboard berth holders only. If you have any queries, please contact us on 01646 696312.
We always have great feedback from berth holders whether permanent or visiting customers and here's what they say: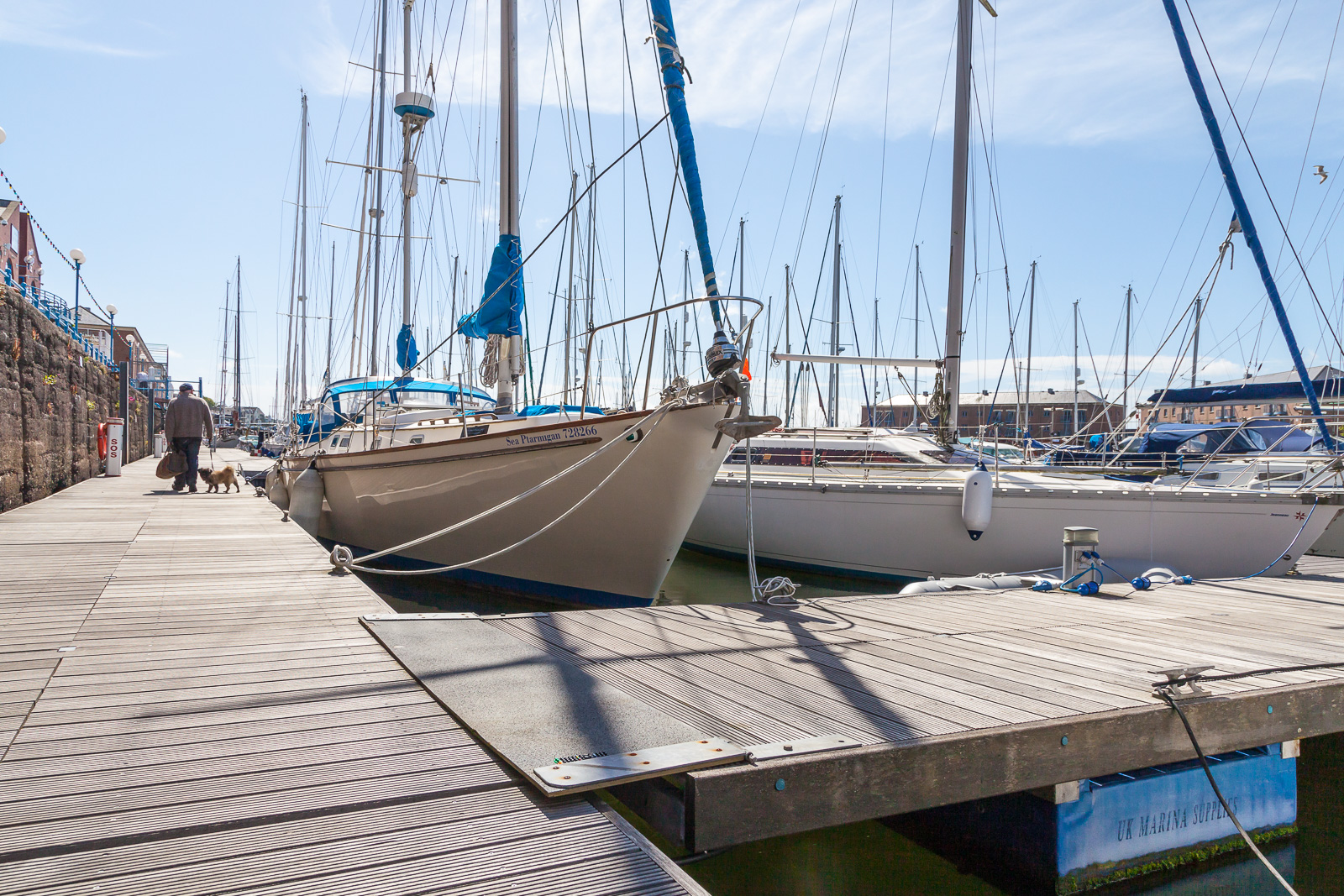 I love Milford Marina, if I had a platform on which to sell and project what you have in those docks I would sing it from the rooftops. There is a certain something, an X factor which cannot be described or replicated, maybe its a feeling of belonging, community or family, the interaction, the inclusive nature, the welcome, the feeling of home, the people or most probably it's all these things combined. Every marina has water, pontoons and showers but not every marina has what Milford Marina has (being in the marine trade I have seen and visited a few).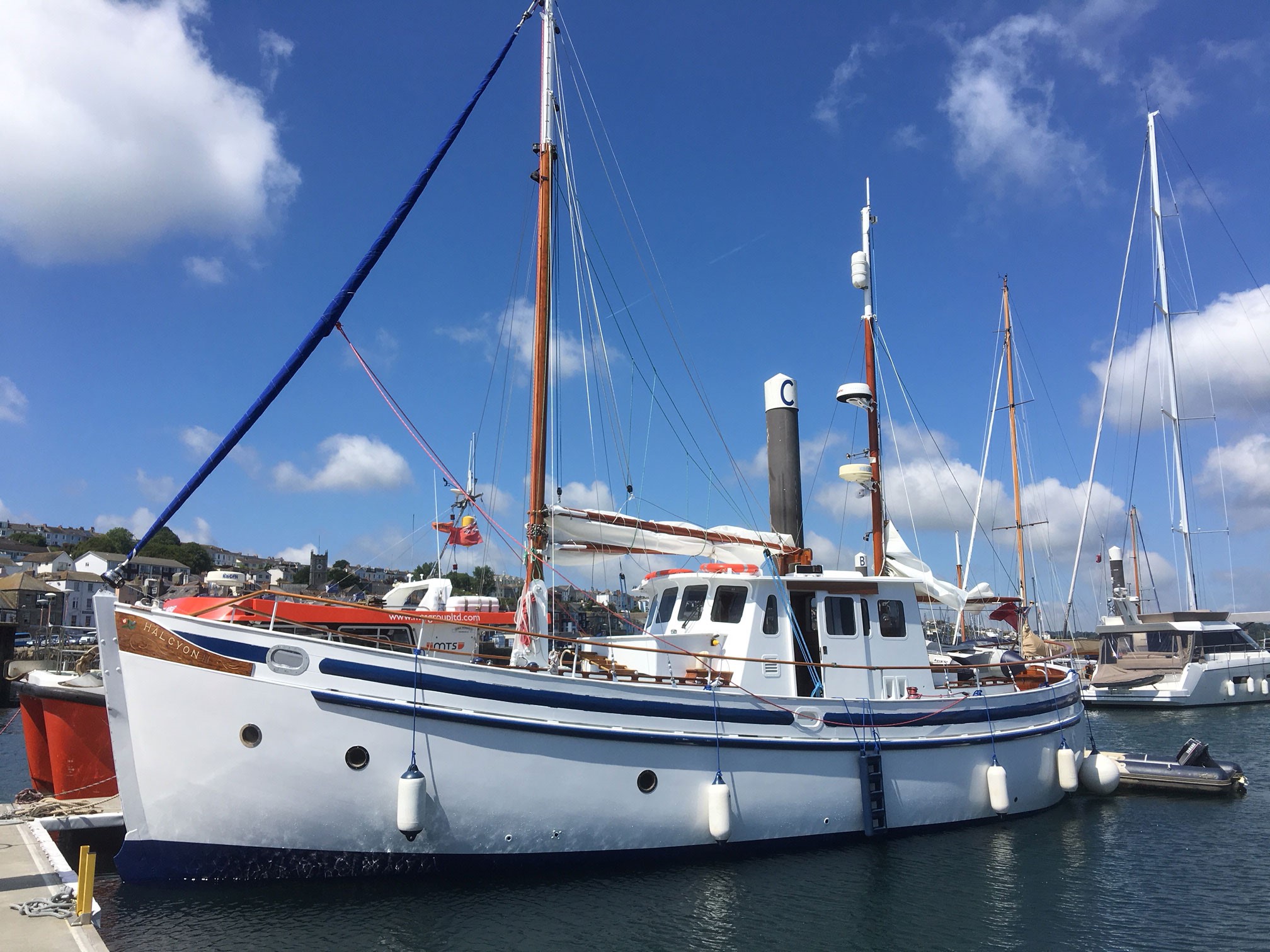 We're nearing retirement and decided to get back to a life on the sea. Halcyon, our newly acquired 45' long 32 ton boat, wide beamed, she's not the easiest to berth. But she's a roomy stable motorsailer solidly built in Scotland with lots of character and good go-anywhere sea-legs. Initially berthed in Cornwall, Halcyon needed a home closer to our Midlands based family. Having researched several marinas, Milford Haven came out on top. The Milford Marina team went out of their way to help us find a suitable berth at an affordable price. The pontoons are modern and fully serviced. Showers, laundry, restaurants, supermarkets and a rail link are all on-site or within easy walking distance. An excellent helpful chandlery in also on site. The first week in Milford confirmed our decision to berth Halcyon here was good. There's a friendly cordial atmosphere inside this marina, helped by friendly marina staff and locals.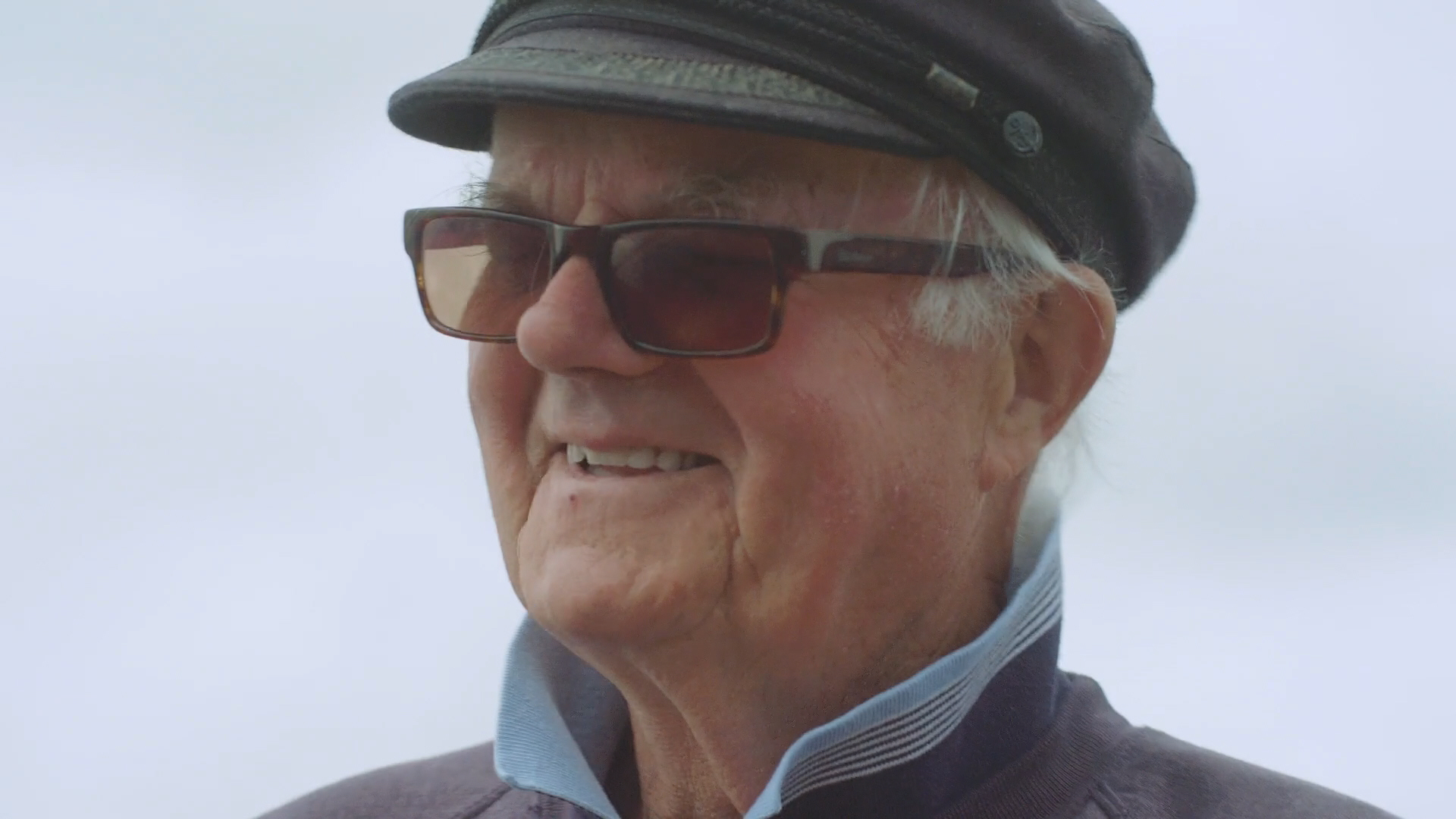 I believe that the river from Milford Haven to Haverfordwest is more beautiful than any place I've been to in the UK... and there are more facilities based around the marina than in any other marina I've been in, and I've been in quite a few!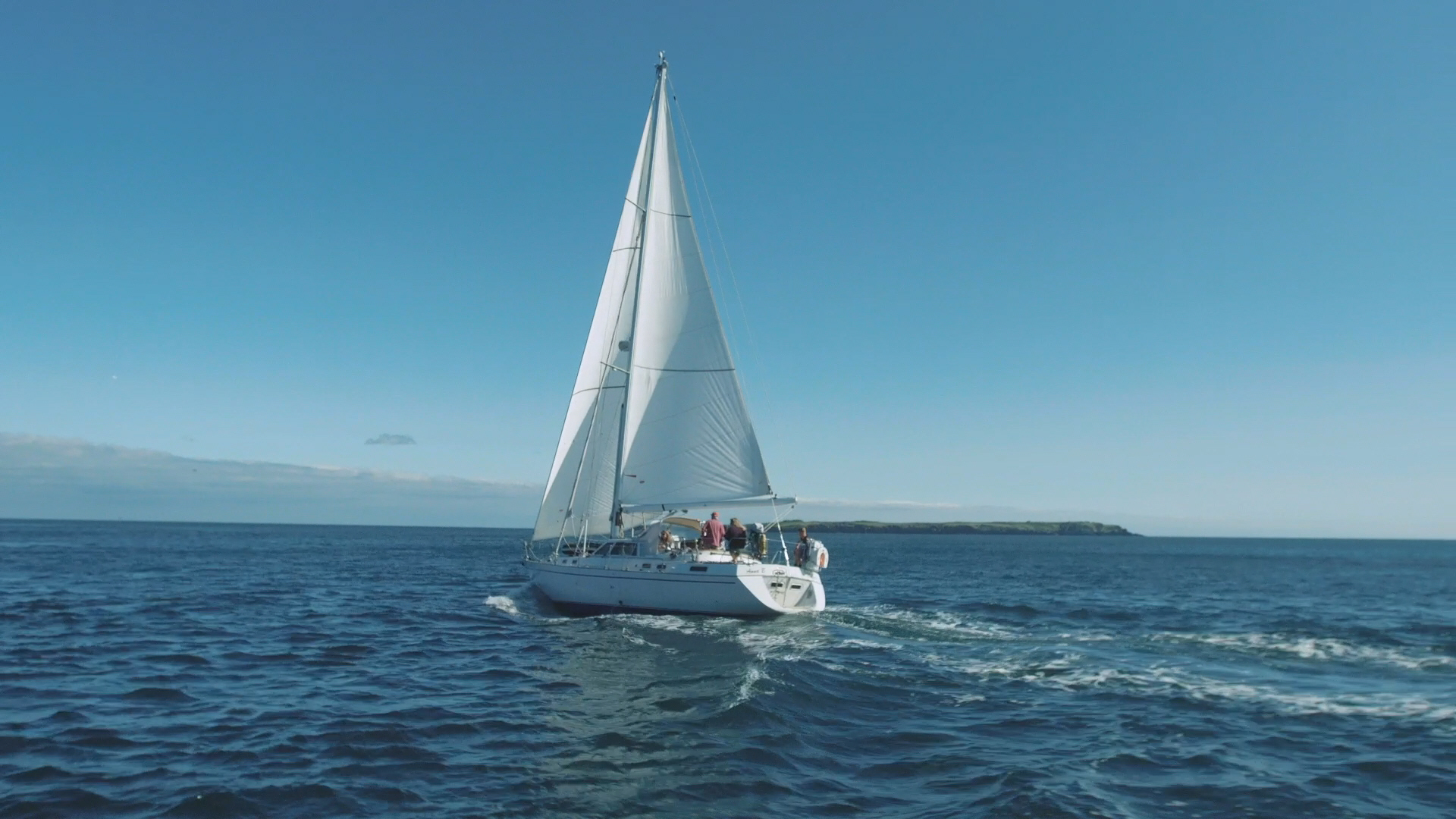 My family have had a long association with Milford, it's the jewel in the crown on the waterway and it's something we're all quite proud of.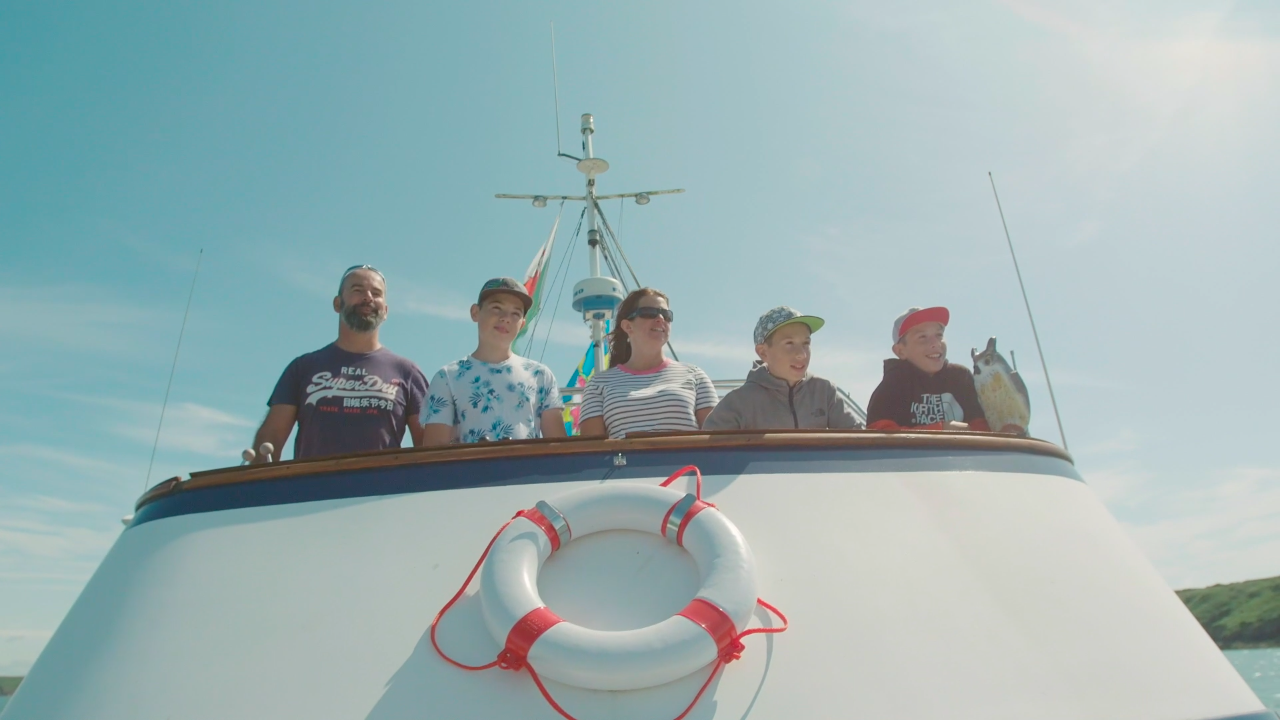 We usually spend a lot of time on our boat throughout the summer with the kids and often do activities such as kayaking, swimming, water skiing. Accessing and leaving the marina couldn't be easier, the marina is in a great spot with plenty of locations on the waterway close by which are perfect for all kinds of water sports. At Milford Marina, there's a real sense of community, the staff are always friendly and helpful.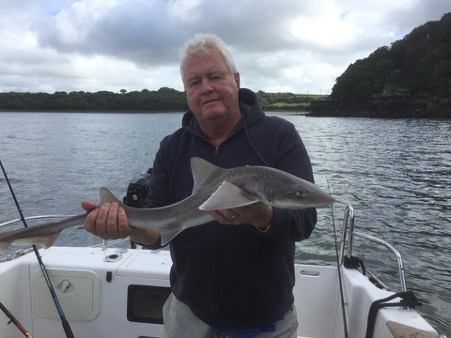 The best move I made last year was taking out an annual berth contract at Milford Marina. I pay monthly by direct debit and find it very affordable. All the facilities are spotless. WiFi, security and discounts to marina shopping included. I feel it's like a community on its own, with many great characters, all helping each other when needed. I use my boat all year round. Winter or Summer the Marina runs like clockwork. The staff are brilliant. From the staff in the office, the lock guys and the lads that make the place tick, they make sure I'm happy. I have changed my berth a couple of times, and they have gone out of their way to accommodate me. I find locking in and out effortless, with lock times published well in advance. I either phone them up or call them on channel 14. My wife Nicola loves the shops on the Marina, while I'm pottering about on the boat, she visits most of them! Everything is so well laid out. The cafes and restaurants are second to none, we have had many meals there and can recommend them all. I can highly recommend Milford Marina.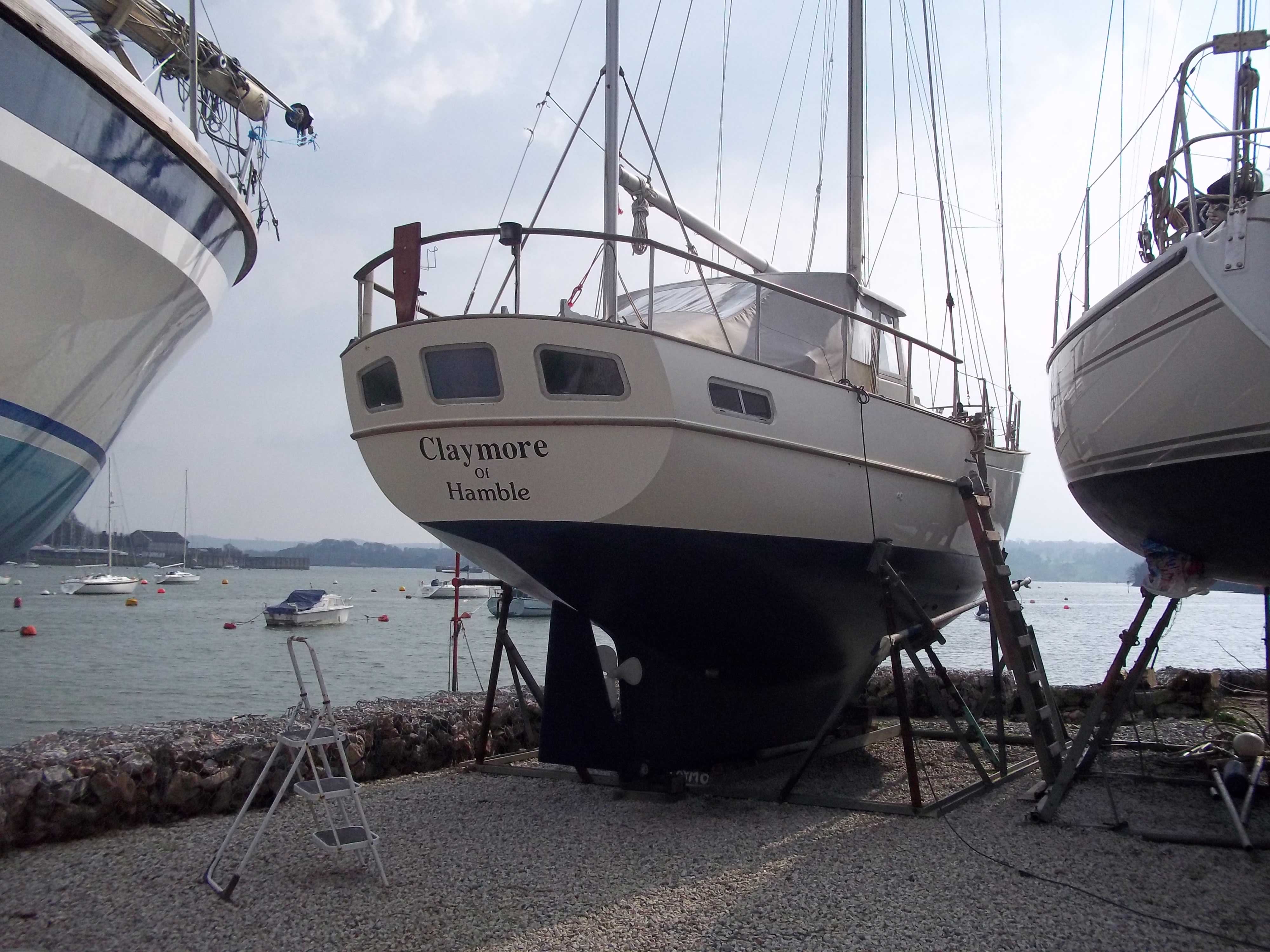 The decision to have my yacht (Claymore of Hamble) delivered to Milford Marina was a no-brainer. The staff are so friendly and helpful. Facilities are excellent. From the wide pontoons, with water and electricity available to all berths, to the spotlessly clean showers, toilets, and laundrette. There is a chandlery, large boat yard, haul-out facilities, free Wi-Fi, 24 hour security, parking. The waterfront is lovely and clean, with many interesting shops, restaurants and also hairdressers. Further assorted shops, eateries, post office, doctors, dentist, and rail link are all within easy walking distance…Milford Marina certainly ticked all the boxes. I have only been living here for three weeks and already it feels like home. I have everything I need here (or nearby) with staff for whom nothing is too much trouble and fellow liveaboards who always have time for a chat or an exchange of knowledge.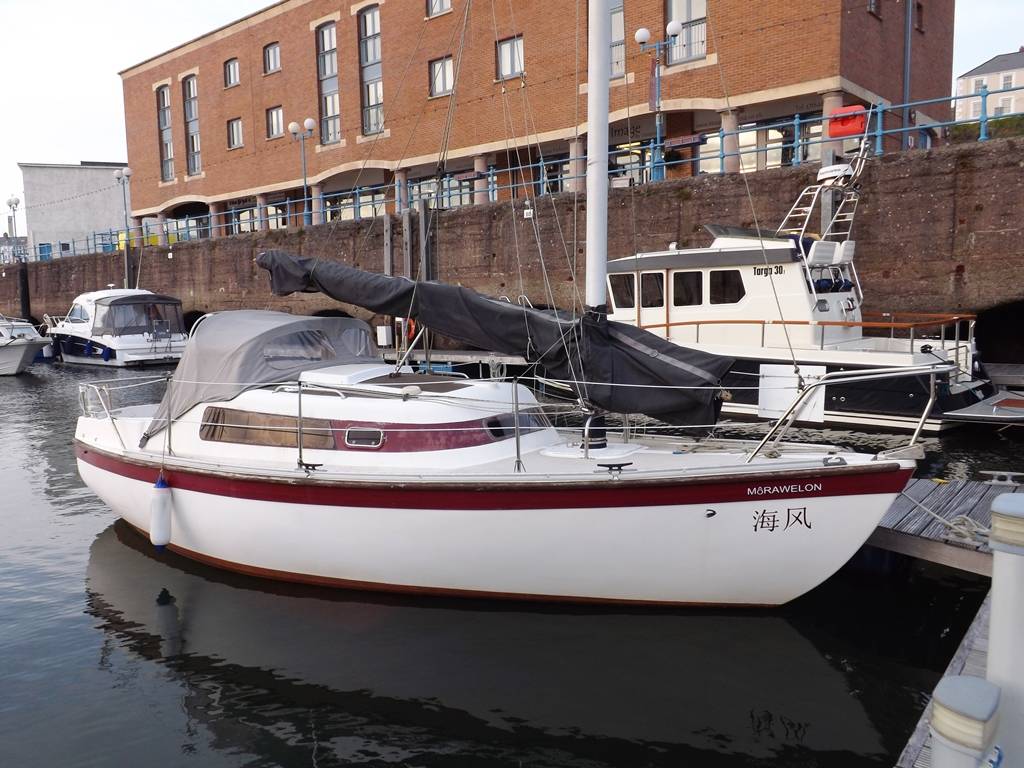 We travel a long way, around 5 hours to get to Milford Marina and the reason why we travel so far is the great facilities the marina has to offer, we love that they hold regular social events as it allows for us to get to know the other berth holders and gives a real sense of community. The people are very friendly in Milford, and it's just so beautiful and relaxed. We actually just used to visit Milford Marina and didn't intend to stay but we just haven't left.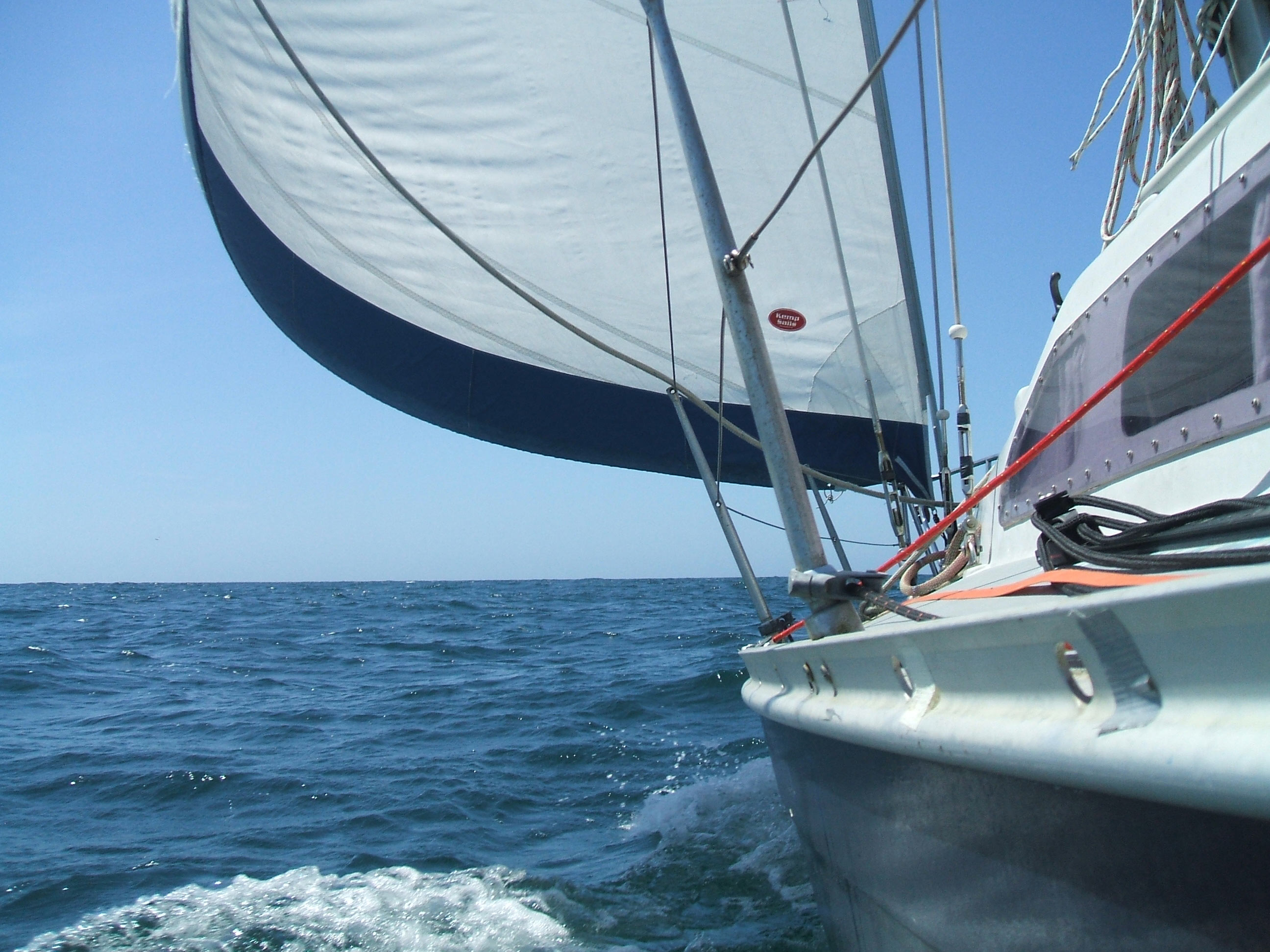 Vibrant and friendly, Milford Marina is a great base for day sailing within the Haven with our granddaughters. With more time available Lundy, Skomer and many other beautiful harbours are within reach. We've found it the perfect casting off point for cruising to Ireland, the Scillies and beyond. The Marina facilities provide a comfy home from home when enjoying the spectacular Pembrokeshire coast and countryside.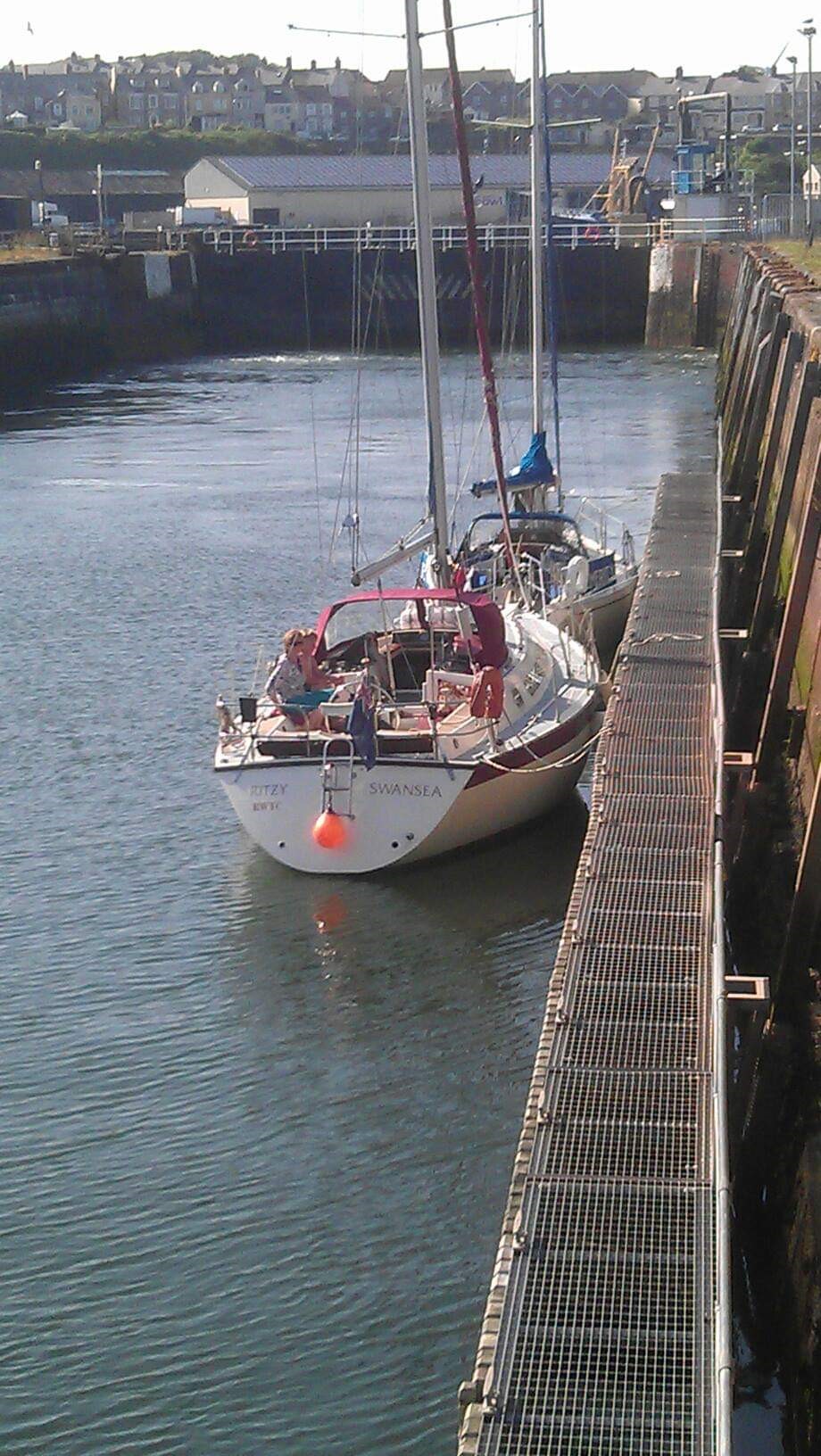 We always look forward to spending time here at Milford Marina, we always get a warm friendly welcome from the fabulous staff, we are made to feel valued and quite 'at home'. We arrived late one evening, about 11pm and were rather concerned about actually getting into the berth we'd been given for our stay; our problem being my husband had dislocated his shoulder about a week before and so he was not able to help out as much as usual. However, we should not have worried, a member of staff was there on the pontoon with a torch to guide us in and he also secured our boat for us, we were so grateful. Milford Marina has great facilities, the shower and toilets are always immaculate. Plenty of shops around, places to eat, and great walks too. Nothing is too much trouble for them, we look forward to being able to visit next summer.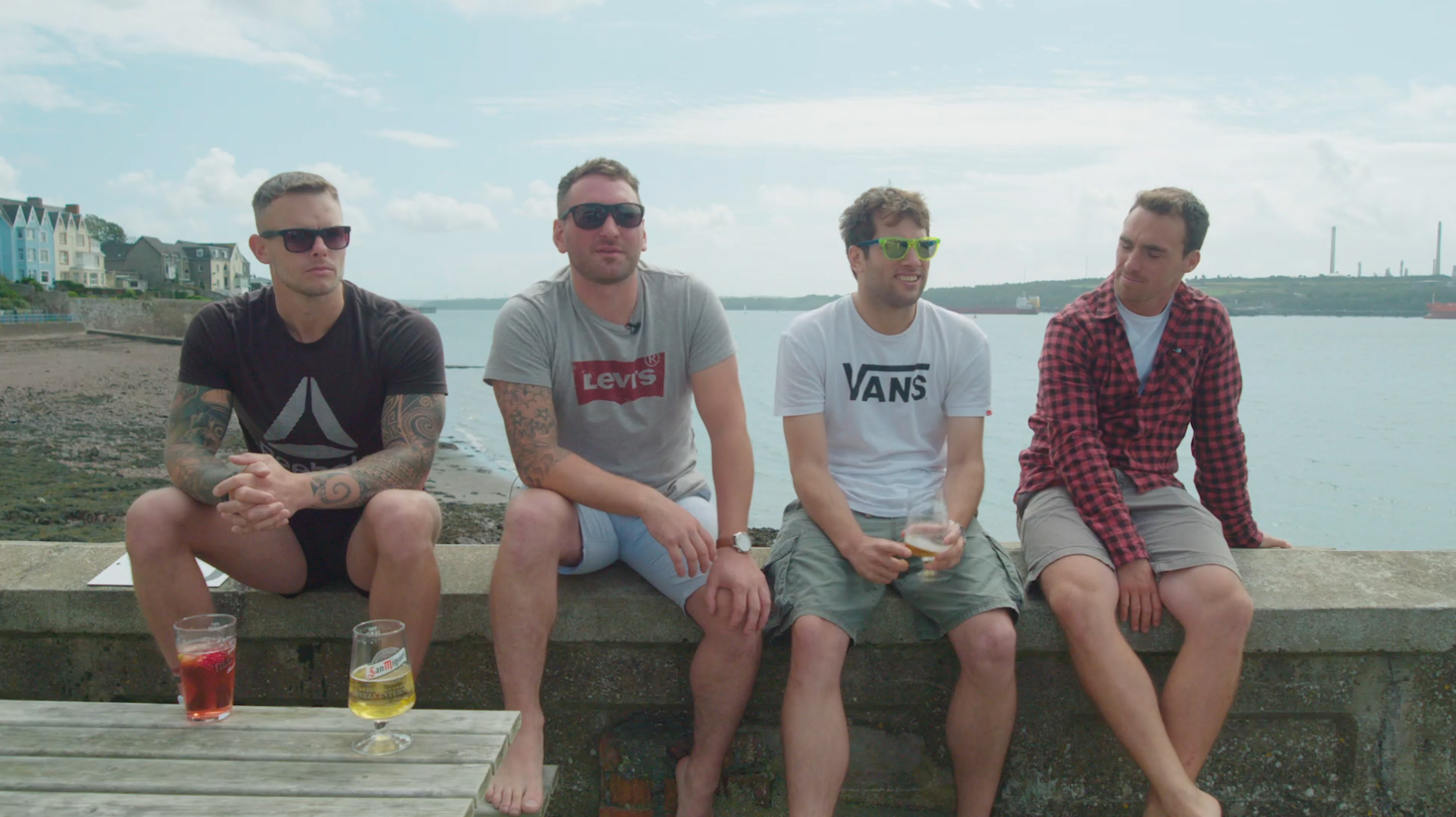 We could be out on the water, pull in on a high tide, 6 o'clock maybe, come out, have a bit of food in Foam, have a couple of drinks, make our way to The Harbourmaster, The Lounge, Martha's, COCO's and then go to a local pub like Nos Da to watch a local band play
Berthing. Boatyard. Services.
Get inspired
We've developed a series of short films featuring our wonderful berth holders. Check out their stories:
Quick Quotation
Simply enter your boat length to receive a no obligation quote instantly.
Sign up!
For berthing and storage promotions, events and boating news in our regular newsletter.