Milford Marina is a popular destination for boats visiting the Pembrokeshire coast, famous for its stunning scenery and rich wildlife. Our marina is perfectly positioned for stopping off en route to or from Ireland, Devon and Cornwall, the north Wales coast, and beyond. Based approximately 5Nm east from the mouth of the Milford Haven Waterway, it is a convenient port of call for an overnight stay, or short break in a vibrant and welcoming marina.
With quick, easy access through our lock available 24 hours a day, one of our Pier Head operators is on duty at all times of the day and night, and on VHF channel 14 if you need any assistance on your approach. Although you do not need to book your visitor berth in advance, we do get busy during the summer months, so would advise getting in touch before your trip, so that we can make sure a visitor berth is ready for you.
On your first visit, we'll give you a Milford Marina Visitor Card, and you can start collecting stamps to enjoy the 5th night free, when you stay for 4. You can spread the 4 nights through the year, or take them at the same time. It's totally flexible, and up to you.
When you arrive by boat, you will be allocated a berth, and will be asked to call into the Marina Office once you have safely tied up. One of the Marina Team will then take your details and provide you with a welcome pack, including all of the information you will need for your stay. Enclosed will be a Milford Marina Handbook and maps of the local area, details for local Marine Services, and a voucher for free entry for 2 people to Milford Haven Museum, which is open between April and October and provides a fascinating insight into our historic town.
All of our berths are sheltered and secure, with CCTV and key code access onto the pontoons. Our shower and laundry facilities have recently been upgraded and are available for you to use during your stay (laundry tokens cost £2 each and are available at the Marina Office). Electricity and water hook ups are available at your berth, and trolleys are located on the pontoons to hire for your convenience. If you have any queries during your stay, the Marina Office is manned at all times of day and night, and the team is always on hand to assist.
Located right at the heart of Milford Waterfront, visiting boats are surrounded by a great selection of restaurants serving local seafood dishes, Neapolitan pizzas, hearty breakfasts, traditional fish and chips, grill nights, curry nights and traditional Sunday lunches, plus many other local speciality dishes. For lighter bites, there are cafés and coffee shops where visitors can enjoy brunch, or coffee and cake through the day. Visiting boats can also enjoy a varied calendar of events at Milford Waterfront through the year, and our berth holders enjoy regular social events which visitors are very welcome to attend.
And, if you fall in love with Milford Marina and decide that you would like to stay, if you go on to sign a long term berthing contract, we'll refund your visitor fees.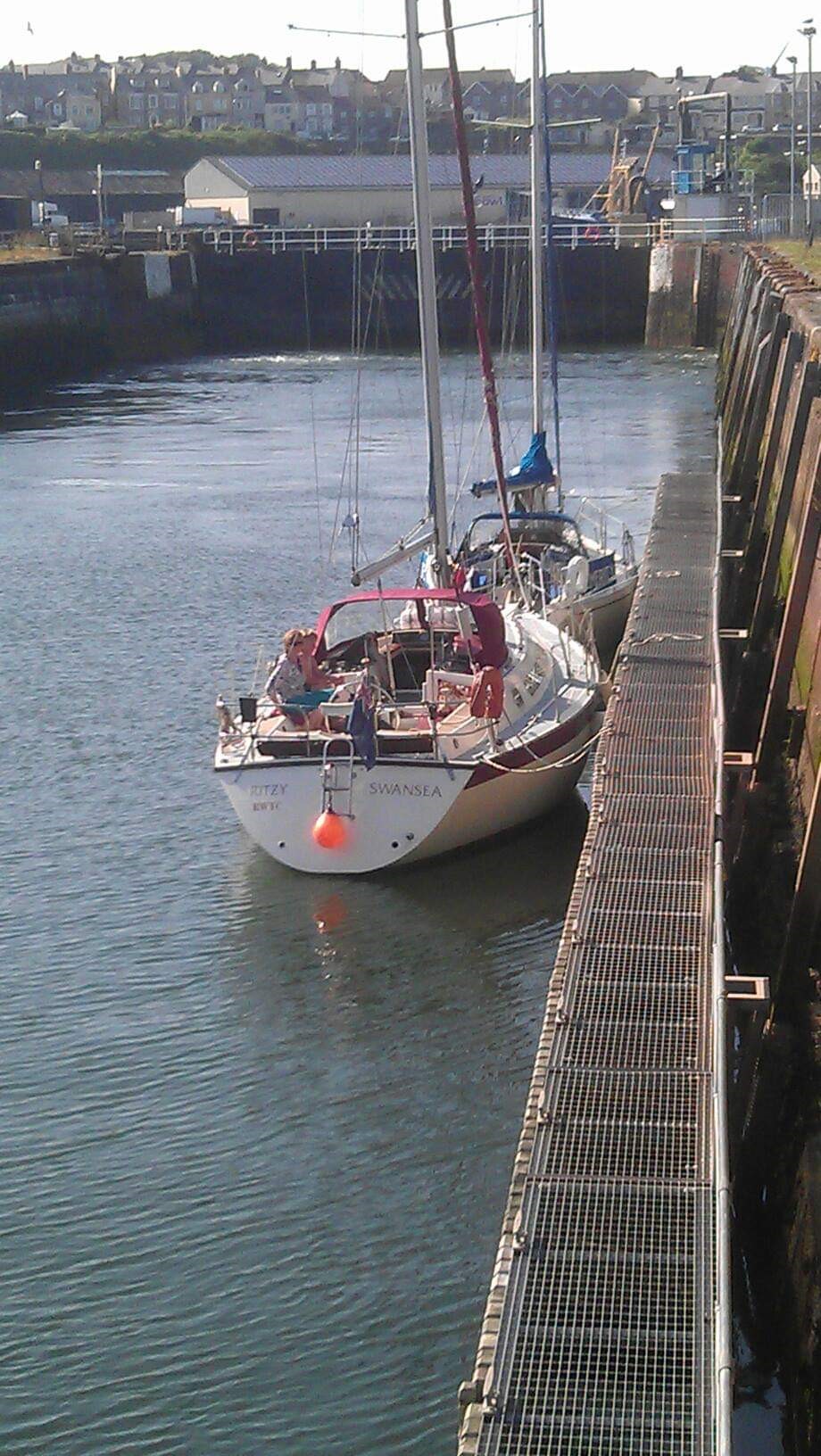 We always look forward to spending time here at Milford Marina, we always get a warm friendly welcome from the fabulous staff, we are made to feel valued and quite 'at home'. We arrived late one evening, about 11pm and were rather concerned about actually getting into the berth we'd been given for our stay; our problem being my husband had dislocated his shoulder about a week before and so he was not able to help out as much as usual. However, we should not have worried, a member of staff was there on the pontoon with a torch to guide us in and he also secured our boat for us, we were so grateful. Milford Marina has great facilities, the shower and toilets are always immaculate. Plenty of shops around, places to eat, and great walks too. Nothing is too much trouble for them, we look forward to being able to visit next summer.
Quick Quotation
Simply enter your boat length to receive a no obligation quote instantly.
Sign up!
For berthing and storage promotions, events and boating news in our regular newsletter.