Please note that from 6pm on Friday 23rd October to Monday 9th November, our facilities will be open to liveaboard berth holders only. If you have any queries, please contact us on 01646 696312.
Please note that from 6pm on 23rd October to 9th November, our facilities will be open to liveaboard berth holders only. If you have any queries, please contact us on 01646 696312.
Our short film series was produced in the summer of 2019 before current Government guidelines were introduced. This fourth and final film is too good not to share this year, and a fitting way to celebrate the sea as we approach the end of our summer season.
In our final film, we join our berth holder James Findlay and his friends as they board the impressive DALE Nelson 38 for a spot of wake surfing off the boat.
Milford Marina provides a great base for boating and we offer flexible berthing arrangements - from daily berthing to 12 month berthing contracts for boats up to 20m (subject to availability) and welcome liveaboards at no extra cost.
The lock gates operate daily with frequent locks, and boats can access or exit Milford Marina within 15 minutes and be out at sea enjoying everything that the Pembrokeshire coast has to offer. The Milford Haven Waterway is blessed with 22 miles of stunning waters, providing prime conditions for both sailing and water sports activities, and Pembrokeshire is a paradise for all levels of surfing, paddle boarding, windsurfing, jet skiing and water skiing. Dale can be accessed in as little as 10 minutes and Lawrenny, Angle and the Islands of Skomer and Skohholm are all worth venturing to.
However long you plan on spending with us, you'll be spoilt for choice with a fantastic range of places to eat on the quayside at Milford Waterfront. With locally landed fish and Pembrokeshire produce featuring on most menus you'll want to eat out on most nights of the week.

As we head into the autumn season, Milford Marina is the perfect spot to make the most of the crisp sunny winter weather. Our staff are on hand 24/7/365 to keep a watchful eye over your boat and the marina provides a secure and sheltered haven over the winter months. The Milford Marina Boatyard provides hard storage for 150 boats and 12 month berth holders receive 10 weeks free storage as part of their contract.
If you would like to experience Milford Marina but are unsure about committing to a contract, why not give us a try and enjoy a complimentary trial night on us?
We could be out on the water, pull in on a high tide, 6 o'clock maybe, come out, have a bit of food in Foam, have a couple of drinks, make our way to The Harbourmaster, The Lounge, Martha's, COCO's and then go to a local pub like Nos Da to watch a local band play

James Findlay
Quick Quotation
Simply enter your boat length to receive a no obligation quote instantly.
Sign up!
For berthing and storage promotions, events and boating news in our regular newsletter.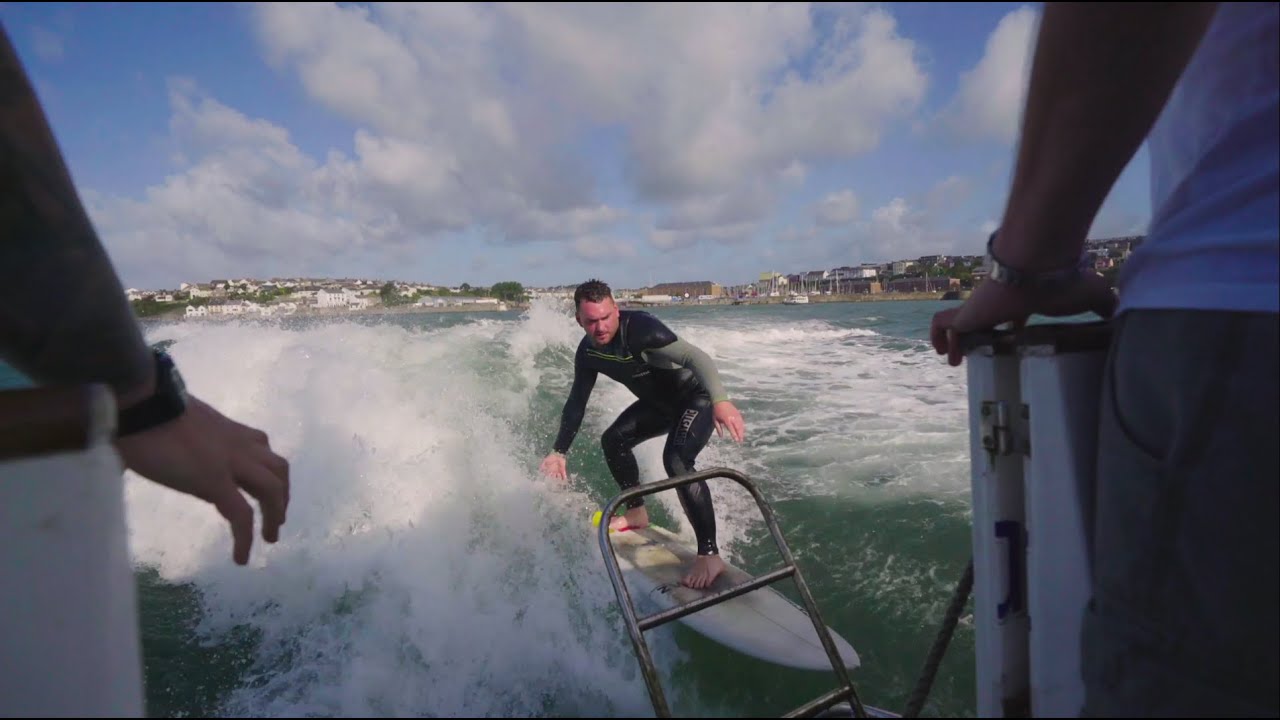 "that's the good thing about Milford Marina, it's all local, close together"
Milford Marina is surrounded by plenty of places to eat and shop on the quayside, marine services and amenities such as supermarkets, pharmacies, doctor's surgeries and post office are a short walk way.
Flexible berthing and storage contracts available now
Milford Marina provides first class facilities and the perfect base from which to discover the Pembrokeshire Coast and beyond. Start your journey today and receive a no obligation quote instantly.