Sailors of all abilities enjoyed the Milford Marina Weekend Regatta during the recent bank holiday break, organised by Pembrokeshire Cruiser Racing Club.
The event was based at Milford Marina for the first time and attracted experienced racers from Pembrokeshire and Swansea, as well as amateur sailors who were able to take part in the Gentleman's class.
Competitors enjoyed the Commodores Dinner at Pembrokeshire Yacht Club on the Saturday evening, as well as live music and entertainment. There was also live music and a barbecue the following afternoon.
The overall winners were: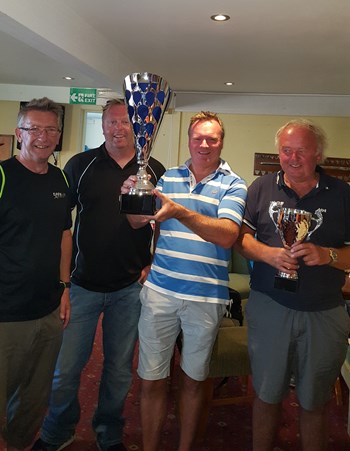 BJ Division 1: 
1st- 'Dark Angel' (Tony Ackland), 2nd- 'Double Trouble' (Watkins/Smart/Pritherick), 3rd- '4 Play' (Richard Incledon).
BJ Division 2: 
1st- 'Accera' (Jeff Powell), 2nd - 'Sea Symphony' (Ian Lloyd), 3rd- 'Raffles' (Steve Vines).
Gentleman's Class: 
1st -'Maverick' (Rene Kooman), 2nd- 'Erica' (Keith McCracken), 3rd- 'Selukwe' (Andrew Humble).
Adrian Reynolds from Pembrokeshire Cruiser Racing Club said "We would like to thank Milford Marina and Milford Waterfront for their support during the weekend and we're looking forward to next year."
Marina and Docks Supervisor, Melanie Durney, commented "We really enjoyed hosting the regatta during the bank holiday weekend. Competitors were able to take part in some great racing on the waterway followed by some fabulous entertainment at the yacht club."
-Ends-