The winner of our Photo of the Month competition for August is Dan Devine, with his photograph titled "Stormy Haven", congratulations Dan!
With a keen eye for photography, Milford Marina Chargehand Dan was looking across the haven from the helipad and noticed the weather was very different from the thundery showers forecasted. The weather quickly took a turn and soon enough there was a unique cloud formation in the sky. Without hesitation Dan managed to capture the moment before the clouds dispersed. The forecast turned out to be correct with thunder and lightning soon following. Dan was really pleased his photograph was appreciated by so many others, winning with 115 votes.
If you are a photography fanatic or have recently taken some photos that you'd love to share, then we encourage you to enter your photographs into our Photo of the Month competition. Entries must focus on the spirit of the Milford Haven Waterway, including the scenery, wildlife, coastline and sunsets, the boating community, and Milford Marina itself.
September's competition is now open for entries, and with the summer coming to an end we'd love to see your autumnal shots or some reminiscent photos of summer. For a chance to win a voucher to spend at any Milford Waterfront business, simply upload your photo from your computer, mobile or straight from your Instagram account to our website.
To view all current entries, head over to our competition page and vote for your favourite photo.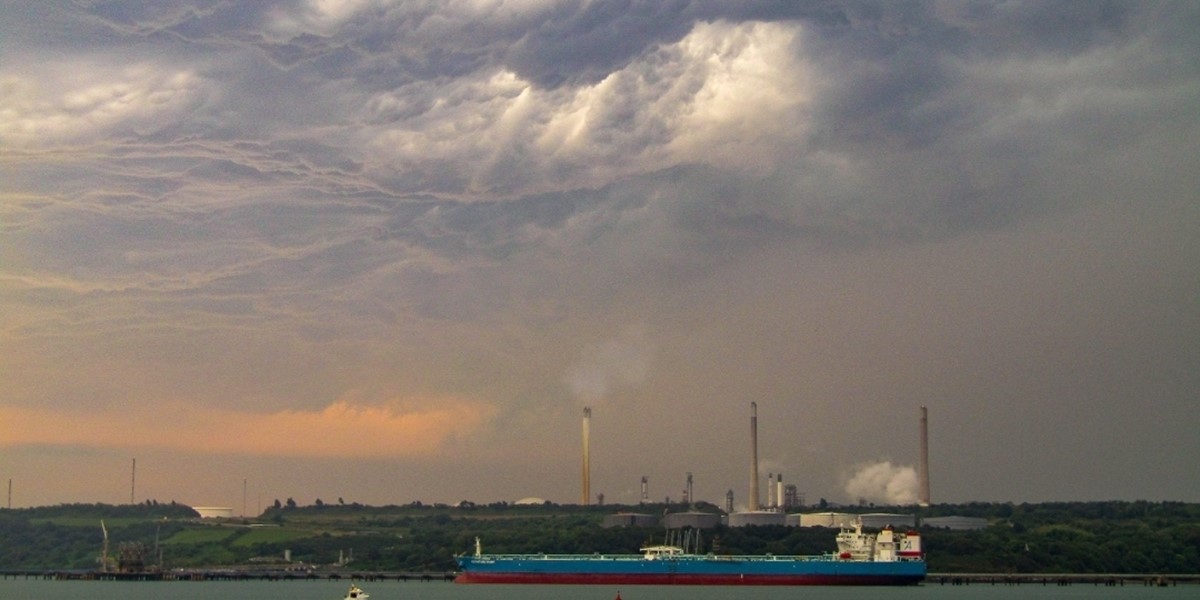 Milford Marina's winning photo of the month for August is entitled 'Stormy Haven' and was submitted by Dan Devine.
2020 Photo of the Month Winners
Check out the gallery featuring the winning photos from 2020.
Be the envy of your friends
Enter our Photo of the Month competition to be in with a chance of winning a voucher to spend at Milford Waterfront!