Lock times
Due to the recent storms, please check lock availability with the Marina Team on 01646 696312 or on Ch14. Apologies for any inconvenience caused.
Milford Marina has been awash with colour this Christmas thanks to the brilliant effort by all of the berth holders to decorate their boats as part of the annual Christmas Boat Dressing Competition!
Entries closed last Friday, and Sandra Bevan from Trwffl was our guest judge. It was a difficult decision, but Sandra's first choice was Larus, owned by Paul Whitby.
Visible from far and wide, the effort that went into decorating Larus made it the clear winner.
Paul was presented with his prize, a luxury hamper from Trwffl, by Naomi Hunt at our Christmas coffee morning at Martha's Vineyard.
A big thank you to everyone who entered this year's competition... it was the best yet. We can't wait to for next year's competition!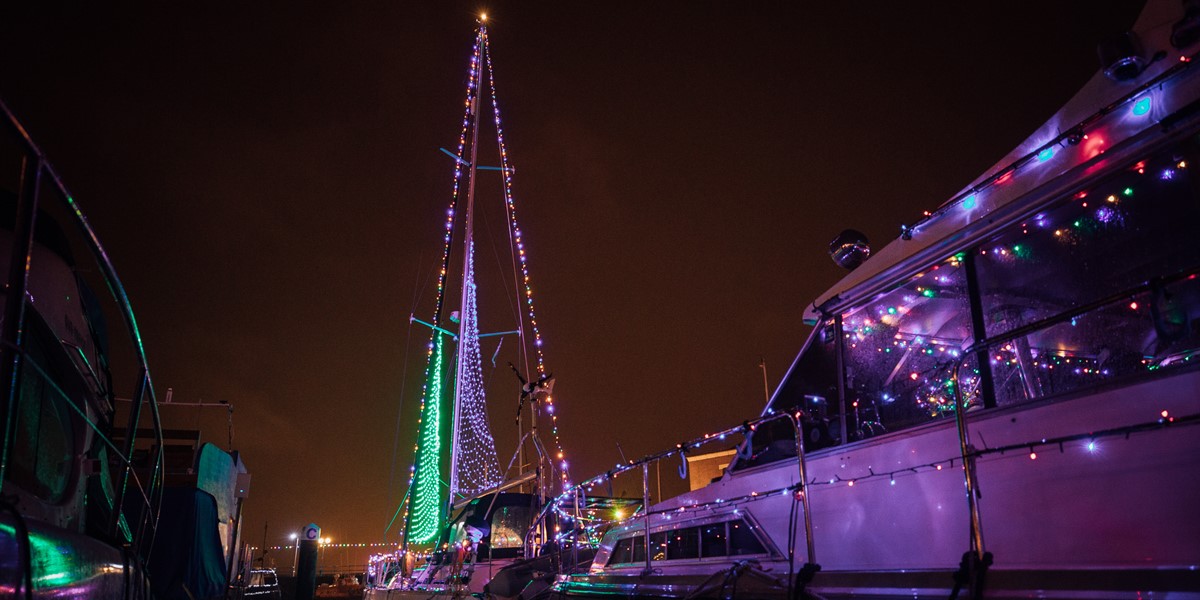 Winner of this year's Christmas Boat Dressing Competition - Larus